UPCOMING PRODUCTIONS!
Spring Musical - Urinetown, The Musical
Spring Show (for ages 6-13) - The Jumpingest Frog(s) of Calaveras County, Based on the stories of Mark Twain

Please check back for audition information and
performance dates on all of the above.
Tuition assistance available!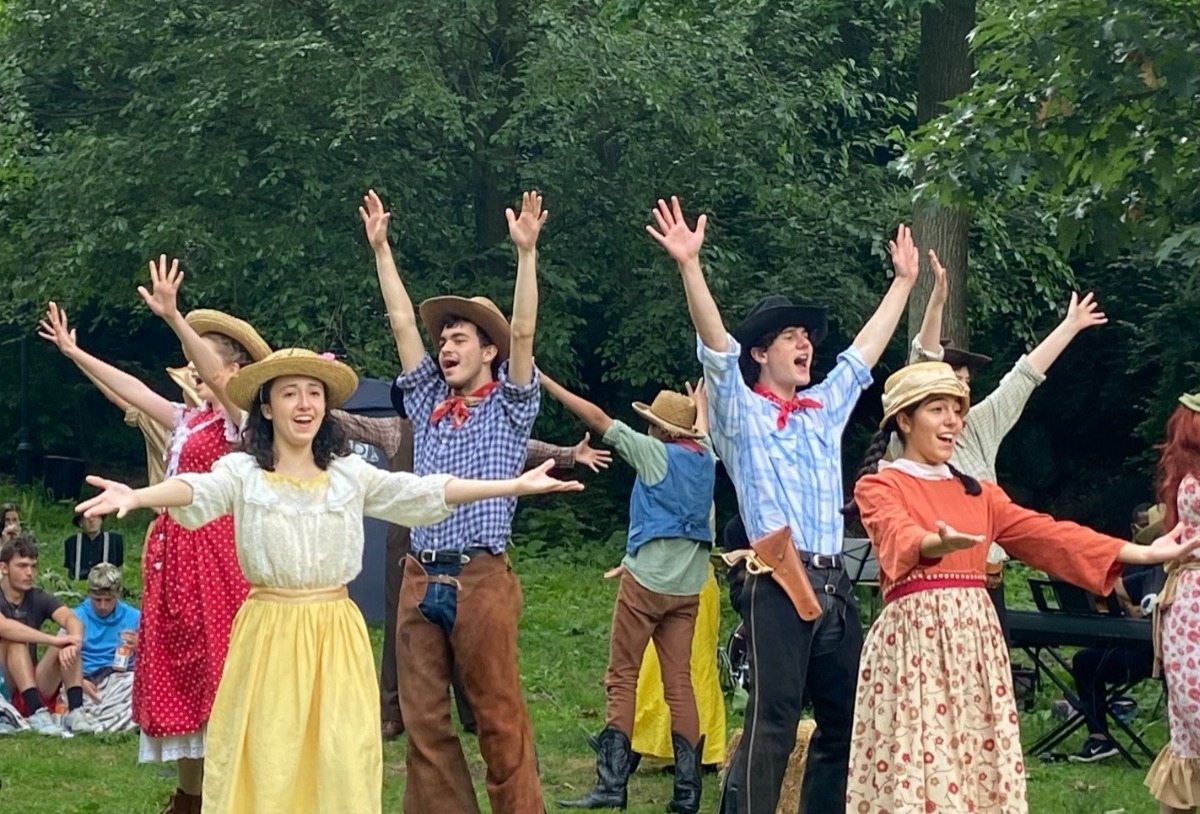 Spring 2022
Please check back for performance dates!

Written and Directed by Genevieve Windbiel
The year is 500 CE and King Arthur's court has never been more peaceful... until three bold young ladies challenge his resistance to knighting women. Kay, Lyonet, and Igraine must prove themselves worthy of the rank of knight by accompanying Arthur's current knights on their quests. Do women have what it takes to achieve knighthood? Will there be a gender revolution in Camelot? Or will Arthur be swayed by Merlin's advice and keep
The Round Table a boys' club?
Performances on Saturday, December 4th
at the Hebrew Tabernacle of Washington Heights